"La DMP un sujet de riche" => Avec BIG (https://t.co/LrDs6lgfgy) la DMP est gratuite ;-) https://t.co/TfNHpRHaIi @niko_jaimes @journaldunet

November 13, 2015
Buy and sell anonymous web user data at the right price to better target your ads and get a new revenue stream for your websites, apps and browser add-ons.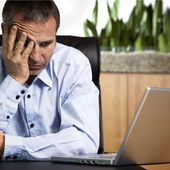 Annonceurs : prêts pour La DMP ?
Entre l'internalisation de la DMP et sa délégation à une agence, le choix se fait selon votre taille et votre degré de maturité sur la data média. DMP par ci, DMP par là...
http://www.journaldunet.com/ebusiness/publicite/1163736-annonceurs-avez-vous-vraiment-besoin-d-une-dmp/